Whether you're a seasoned pro or a rookie just starting to feel the allure of the fairways, the hunt for the perfect golf course can become an adventure in itself. Today, we're setting our sights on the picturesque landscapes of Tennessee, known not only for its country music and whiskey but also for its exquisite public golf courses.
Often overlooked by the golfing community, Tennessee boasts a wealth of top-notch public golf courses, each featuring unique designs, breathtaking views, and a generous dose of Southern hospitality. In this blog post, we'll take a virtual tour of the best public golf courses in Tennessee, providing invaluable insights for your next golf getaway.
1. The Bear Trace at Cumberland Mountain – Crossville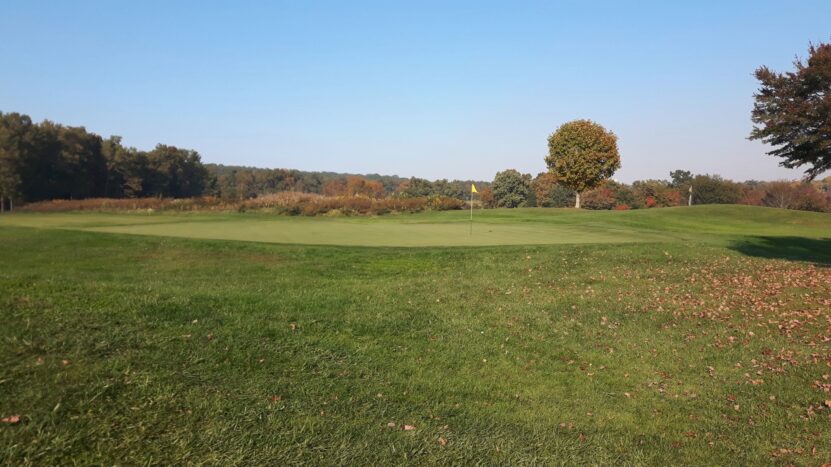 Let's start with a course that represents Tennessee's very own and America's first, Jack Nicklaus-designed public golfing facility. Nestled in the Cumberland Plateau, the Bear Trace at Cumberland Mountain is one of the jewels of the Tennessee Golf Trail. Known for its elegant layout, challenging fairways, and well-manicured greens, this course will test your strategic thinking and shot-making skills.
The Bear Trace's unique design is the brainchild of golf legend Jack Nicklaus, ensuring an unforgettable golfing experience. It also features a massive practice facility, perfect for warming up your swing before taking on the actual course.
2. Mirimichi Golf Course – Millington
Mirimichi, meaning 'place of happy retreat,' stays true to its name. Owned previously by pop sensation
Justin Timberlake
, this course underwent a significant renovation to become an eco-friendly golfing oasis. It offers a high-quality, challenging, and fun golfing experience for players of all levels.
Mirimichi's commitment to environmental sustainability sets it apart. It's the first golf course in the US to be certified as an Audubon International Classic Sanctuary, emphasizing its dedication to preserving the surrounding ecosystem. The course itself is aesthetically pleasing, with water features present in 11 of its 18 holes, adding to its difficulty and beauty.
3. Gaylord Springs Golf Links – Nashville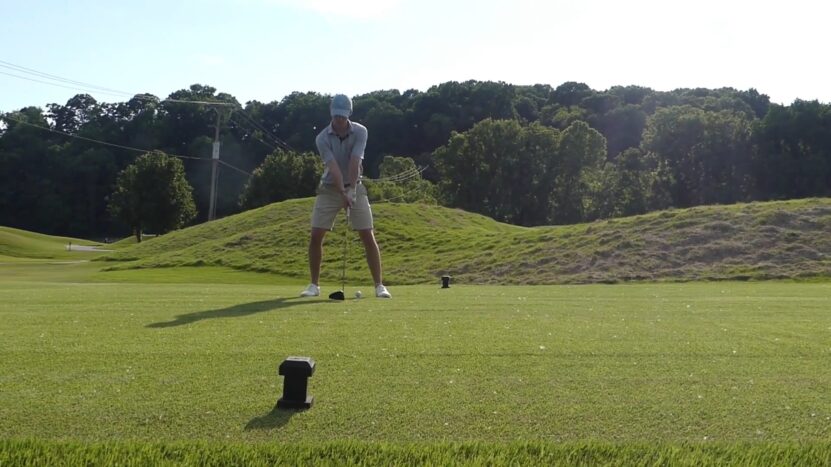 Just a stone's throw away from downtown Nashville, Gaylord Springs Golf Links is a Scottish-style, par-72 course designed by Larry Nelson. This award-winning course is set along the banks of the Cumberland River, offering a challenging yet enjoyable golfing experience.
What makes Gaylord Springs stand out is its remarkable design, which incorporates limestone bluffs, natural wetlands, and a century-old springhouse. The final hole, a par-3 that requires a shot over a limestone quarry, is a fitting finale to a memorable round. The course also boasts a top-tier practice facility, complete with a driving range, a chipping green, and a sand bunker.
4. Hermitage Golf Course – Old Hickory
Hermitage Golf Course, located in Old Hickory, is one of the premier public golf venues in Tennessee. The facility offers two 18-hole courses: the General's Retreat and the President's Reserve. Both courses offer golfers of all skill levels a unique challenge paired with stunning views of the Cumberland River.
The General's Retreat, built in 1986, is known for its carefully placed bunkers and tempting risk-reward holes, while the President's Reserve, opened in 2000, is a bit longer and integrates more of the natural wetlands. Hermitage Golf Course is also a certified Audubon Cooperative Sanctuary, reflecting its commitment to environmental stewardship.
5. Sevierville Golf Club – Sevierville
Located in the foothills of the Smoky Mountains, the Sevierville Golf Club offers two 18-hole championship courses: The River and The Highlands. Both are meticulously maintained and provide a blend of natural beauty and challenging play that golfers of all skill levels will appreciate.
The River Course winds along and across the Little Pigeon River, providing a thrilling and scenic experience. The Highlands course, on the other hand, takes you through lush rolling hills and fresh-water ponds, offering an exciting assortment of holes to test your golfing strategy and execution.
6. Stonehenge Golf Club – Fairfield Glade
Stonehenge Golf Club, named after the stone walls found on the property, is a testament to golfing elegance nestled in the serene, wooded beauty of Fairfield Glade. Designed by renowned golf course architect
Joe Lee
, Stonehenge is considered one of the top golf courses in Tennessee.
What makes Stonehenge unique is its mountainous terrain, elevated tees, and natural boulder formations. The course's signature hole, the Par-3 14th, features a dramatic 80-foot drop from the tee to the green, making it one of the most memorable holes you'll ever play.
7. WillowBrook Golf Club – Manchester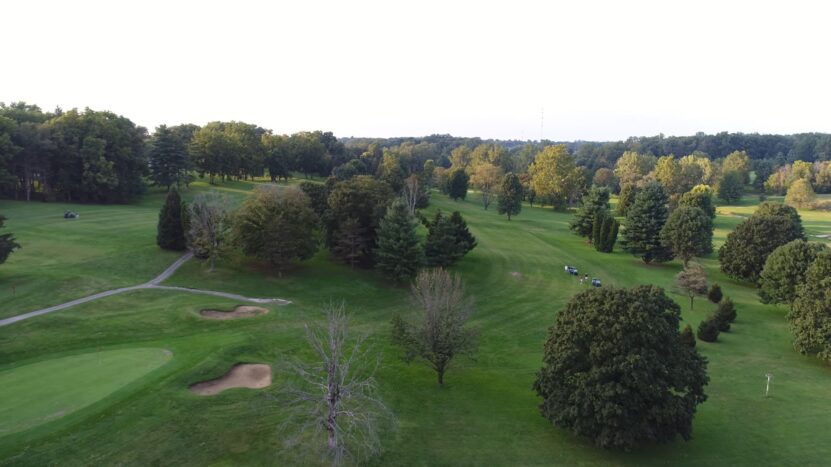 Consistently rated as one of the best public golf courses in the state, WillowBrook Golf Club is a family-owned facility known for its friendly staff, immaculate course conditions, and affordable rates. This course features wide fairways and large, undulating greens that can challenge even the most experienced golfers.
The course layout is beautifully integrated with the natural landscape, featuring a creek that winds through the course and comes into play on several holes. In addition, the backdrop of the Tennessee hills provides a tranquil and picturesque golfing experience.
8. The Course at Sewanee – Sewanee
The Course at Sewanee, owned and operated by the University of the South, is a nine-hole course that was renovated by famed golf architect Gil Hanse in 2013. Though it may lack in length, it doesn't compromise on the challenge and aesthetic value.
The course's strategic layout and the variety of tee placements make it engaging for golfers of all abilities. The surrounding views of mountains and valleys are simply stunning, making the Sewanee course a hidden gem among Tennessee golf courses.
9. Dead Horse Lake Golf Course – Knoxville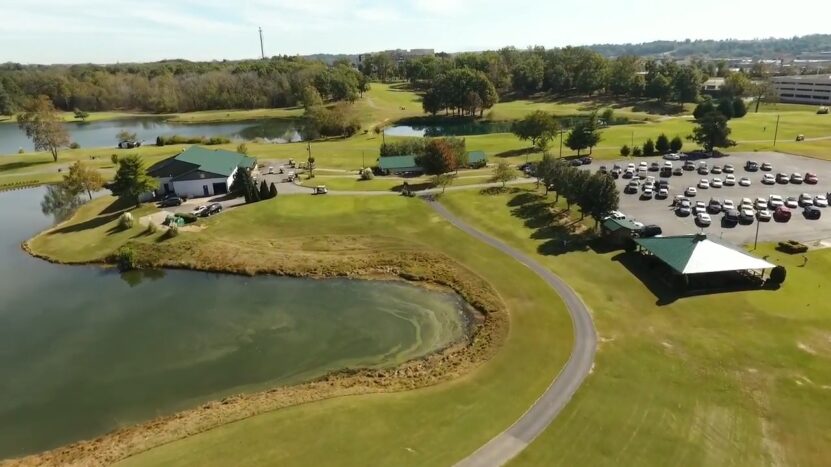 Situated in the heart of Knoxville, Dead Horse Lake Golf Course is a local favorite, known for its welcoming atmosphere and well-kept grounds. The course was designed by renowned architects Arthur Hills and Associates, featuring a challenging layout with plenty of water hazards, undulating fairways, and strategic bunkers that will challenge players of all skill levels. The course is also known for its affordability and excellent customer service, making it a must-visit destination for golfers in Tennessee.
10. Egwani Farms Golf Course – Rockford
Egwani Farms Golf Course is a premier public golf course located in Rockford, Tennessee. It is known for its perfectly manicured Bermuda grass fairways and bentgrass greens, which offer a pristine golfing surface all year round. The course layout is challenging yet fair, with multiple tee boxes that allow golfers of all skill levels to enjoy their round.
11. GreyStone Golf Club – Dickson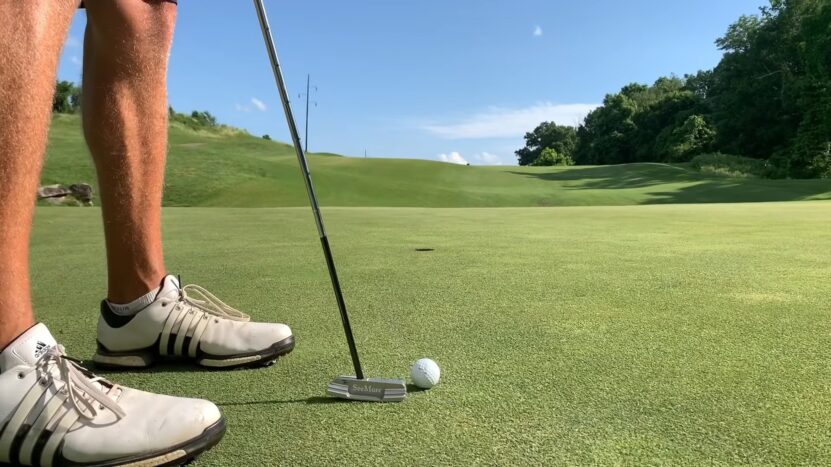 GreyStone Golf Club offers a championship-style golfing experience that challenges and excites. Its layout, designed by Mark McCumber, offers a blend of natural terrain, strategic bunkering, and water features. A highlight of the course is the 15th hole, a 227-yard par-3, which is arguably one of the most challenging in Tennessee.
12. Montgomery Bell Golf Course – Burns
Located in Montgomery Bell State Park, this course is known for its picturesque setting and challenging layout. The course offers a variety of holes that will test your shot-making skills, including several holes where water comes into play. The course is well-maintained and offers excellent value, making it a popular choice for local golfers.
13. Patriot Hills Golf Club – Jefferson City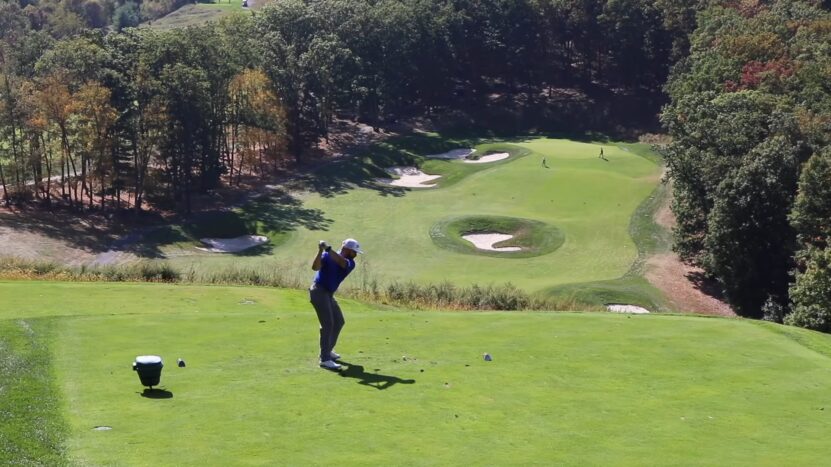 Patriot Hills Golf Club is renowned for its stunning views of the Great Smoky Mountains. The course offers a variety of challenging holes that wind through hilly terrain and around several water features. Patriot Hills is also known for its commitment to excellent course conditions and customer service, making it a favorite among local and visiting golfers.
14. River Islands Golf Club – Kodak
River Islands Golf Club is a unique, island-themed course designed by Arthur Hills. With seven holes playing directly along or over the French Broad River, this course offers a thrilling round of golf with breathtaking views. The course layout is challenging yet fair, making it an enjoyable experience for golfers of all skill levels.
15. WindRiver Golf Course – Lenoir City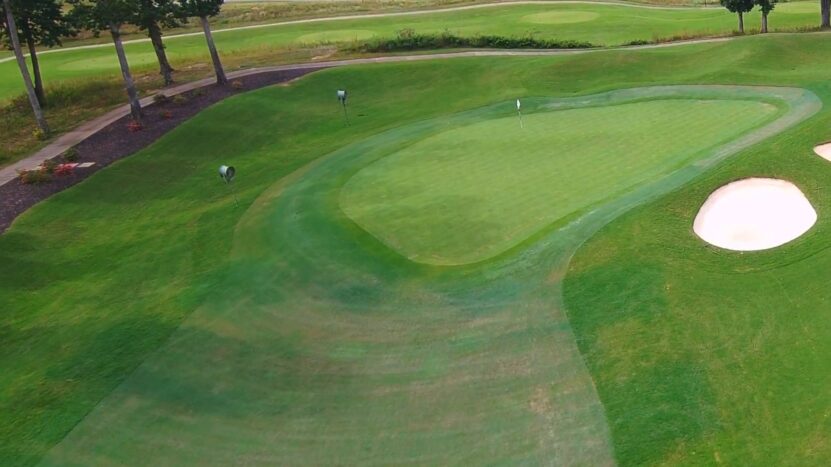 WindRiver Golf Course is an upscale, lakeside course known for its stunning views of Tellico Lake and the Smoky Mountains. The course offers a challenging yet enjoyable round, with rolling fairways, strategic bunkering, and immaculate greens.
Final Words
Tennessee's golf courses are more than just places to play a round. They are destinations in their own right, offering challenging and enjoyable golf amidst breathtaking natural beauty. Whether you're a novice golfer or an experienced pro, you'll find a course in Tennessee that suits your skill level and offers an unforgettable golfing experience.
Remember, good golf is about more than just hitting long drives and sinking difficult putts; it's also about the journey around the course, the people you meet along the way, and the memories you create. So grab your clubs and get ready to explore the best public golf courses in Tennessee!